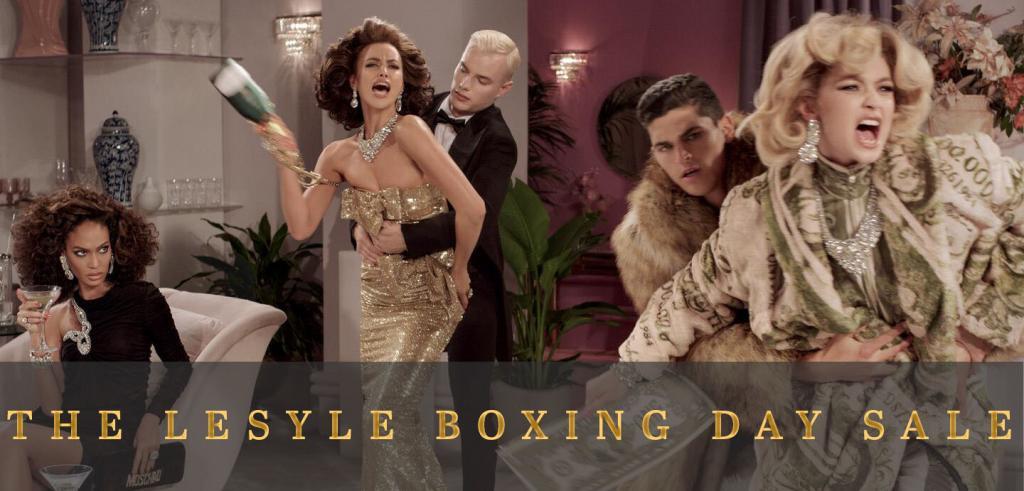 UP TO 50% OFF AUTUMN WINTER COLLECTIONS*
20% OFF STOREWIDE // ONLINE CODE BS19
6 DAYS ONLY
Boxing Day Sale period starts 26/12/2019 and ends 31/01/2019 or until sold out.
20% off sale discount is applied to full priced items excluding SS20 Collections (New Arrivals), Versace Home (Bathrobes and Bedding) and Versace Jewelry.
BOXING DAY 20% OFF CODE: BB19
Add your product to your shopping cart.
Click at the top to enter enter promo code "BS19"
The new promotional price should appear on your product.
Click "Continue With Checkout" and proceed to checkout.
If you are having any problems please do not check out, contact [email protected]
Prices are as marked. Not valid with any offer or discount. No further discounts applied.
Due to the high demand on sale items, some items may oversell. If this does happen, Customer Service will be in contact and a refund may be issued.